Precision Stainless Steel​
Foil / Sheet for SMT Stencils and
Precision Etched Parts
produced to the highest technical specifications
precision and fine structure foil
gauge from 0.050 to 0.300 mm
width 600, 610 or 620 mm
Penta sources precison stainless steel foils and sheet exclusively from the highest quality manufacturers in Japan. A long (20+ years) established business relationship ensures consistency of supply and quality from our trusted and talented partners.
Based in the south of Germany we supply our European based customers from stock, shipping next day or exactly as our customers require. 
Penta precision stainless steel foils offer:
a choice of precision or fine structure precision foil
highest quality standards
low internal tension / stress
superior flatness across entire width
defect / fracture free, de-greased & dust free
ease of handling and cleanliness through individual packs of sheets
robust packaging
The production methods within the electronics industry is constantly challenged by the explosive rate of miniaturisation, density and performance increases. The technical requirements on stencils for depositing solder and adhesives has increased correspondingly as manufacturing techniques advance. Stepping, high precision 20 µm apertures, µBGA, wafer bumping, aperture position accuracy whilst improving print quality and durability … 
… all rely heavily on the supporting characteristics of the base stencil material itself.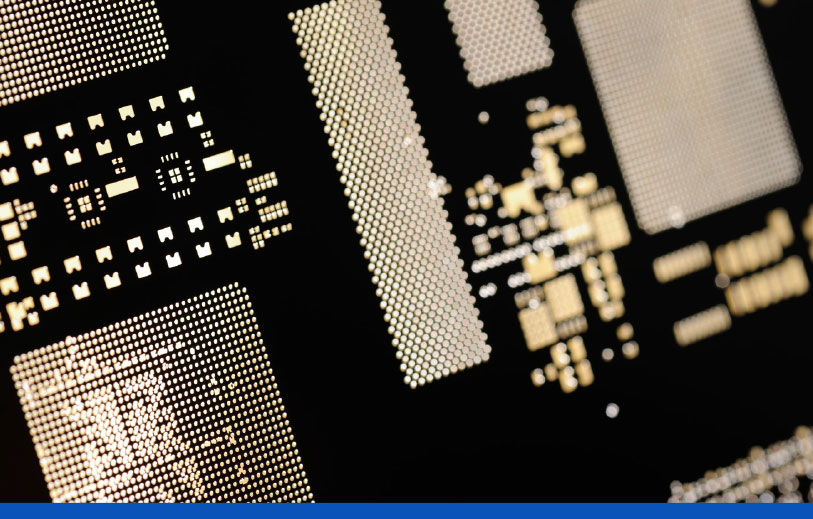 Precision Foil 304 HTA
(1.4301)
Full hard, tension annealed 304 grade stainless steel foil meeting the highest requirements of flatness, durability and low internal stress.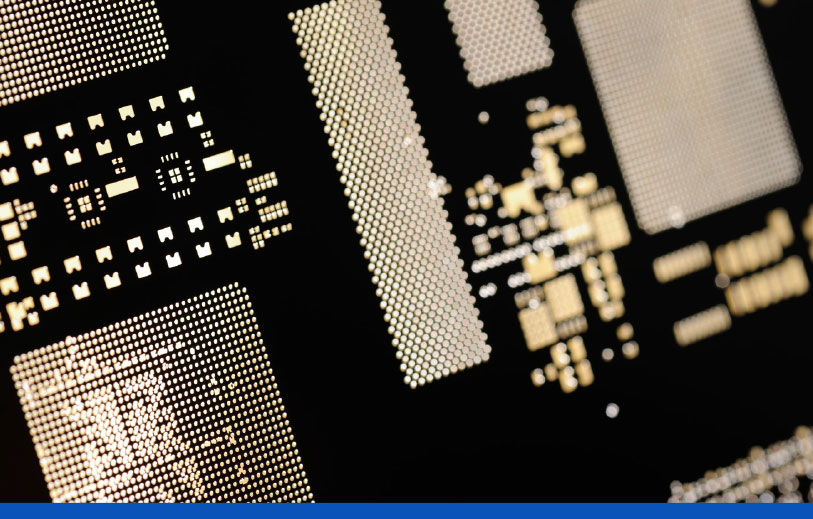 Fine Structure Precision Foil 301L FS (1.4310)
Proven in the industry this unique 2 micron grain 301 grade foil offers superior smoothness of lasered or etched surfaces, minimised warping following half stepping, lowest internal stress and superior laser processing.
Penta specialises in supplying highest quality precision stainless steel foils for the demands of the surface mount technology (SMT) stencils and precision etched parts industries. All our material is sourced exclusively from the leading manufacturers in Japan. Our long established business relationships ensure consistency of supply and quality.
Availability from stock is a major part of the service Penta provides. We ship either next day or exactly as our customers request.
We supply all foils wrapped in packs (25 sheets per pack). This is convenient for not only maintaining the cleanliness of the material but also simplifies handling (and therefore avoiding damage) as well as ease of inventory control. We use robust wooden cases which can be lifted by a standard pallet truck and can be stacked 3 cases high to mimimise storage space.